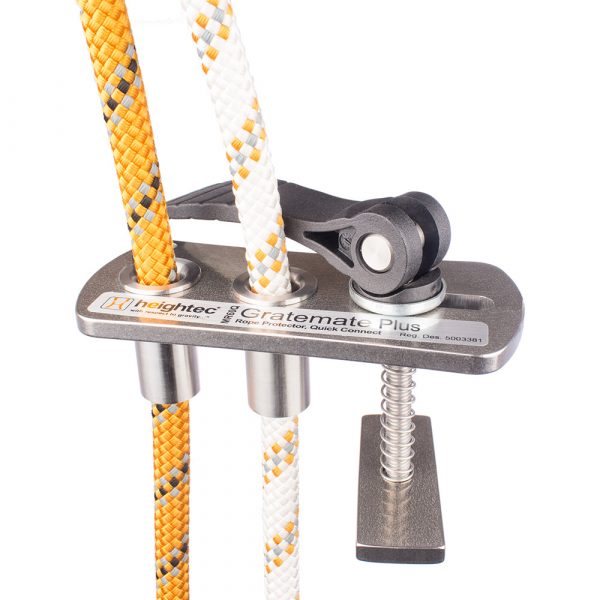 The new Gratemate Plus grating rope protector is specially designed for metal or composite grating walkways ('Kennedy grating') found in offshore platforms and petrochemical/process sites. The protector accommodates two ropes and is ideal for rope access operations.
The two ropes pass through separate apertures to prevent rope on rope friction. As the rope tubes are mounted separately in the body, the protector can straddle the transverse bars of the grating allowing it to fit a larger range of sizes.
There are also 2 clamping options:
Manual – low profile, tightened with a 17mm spanner
Quick fit – cam lever for rapid installation or removal
The stainless steel construction ensures improved corrosion resistance and durability.
13mm maximum rope diameter.
If you have any feedback or comments regarding the design and application of this prototype, we'd be pleased to hear from you –  contact us
To download our guide on Rope and Edge Protection click here.
---