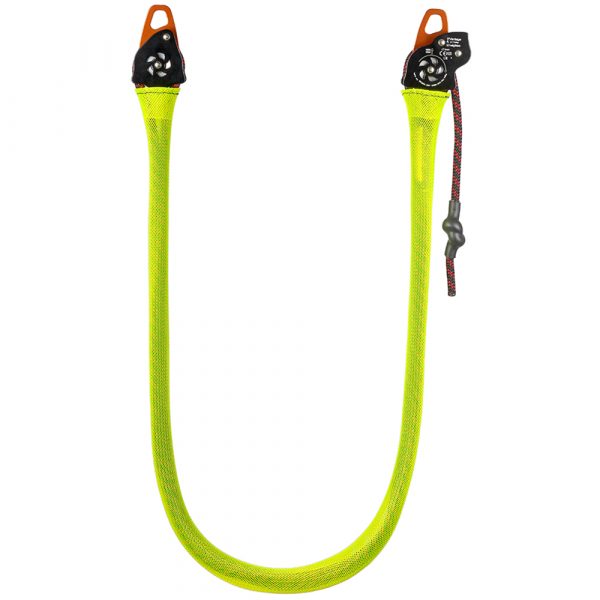 heightec's new VANTAGE™ Locking Casualty Pulley has been specifically designed for transferring a casualty onto a rescue system without cutting connections.
The sheath between the pulleys prevents tangling and provides cut/abrasion resistance. The sheath is constructed of highly compressible woven plastic which prevents snagging between cord or pulley, unlike similar products using a mesh sleeve.
Automatic locking allows efficient progress capture during rescue. The cam cannot be locked open, removing the risk of accidentally releasing the load.
8 mm cord provides extra grip for hauling.
1.5 m length allows full, arms length reach, without excessive slack.
All components of the VANTAGE Locking Casualty Pulley are approved as PPE so there is no need for an additional 'rated' attachment.
The VANTAGE can be used in conjunction with the TOWERPACK™ rescue system, a self contained rescue kit for snatch or pick off rescues.
The 5:1 mechanical advantage from the VANTAGE enables the rescuer to easily off-weight a casualty from their system onto a rescue system.
The VANTAGE offers 5:1 mechanical advantage if rigged (tail end is attached at the load being lifted).
Release date:  Please call for details.
---