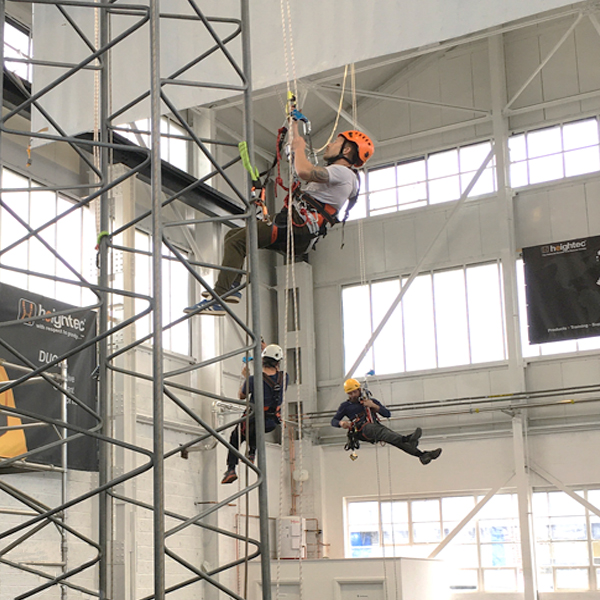 We are pleased to announce IRATA rope access training is returning to our London Height Safety Centre following our relocation to Wembley last year.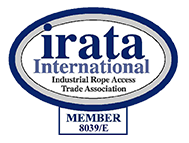 We have seen a significant increase in training uptake from our customers across the south since we relocated to North Wembley in 2021. As a thank you for your continued support, we are offering 15% discount off IRATA rope access training booked in London from now until the end of July 22.
Courses are available to book online now, simply add code XP7 to the checkout to receive your discount for IRATA training in London*
Our London Height Safety Centre is a premier training venue boasting an array of purpose built structures for the delivery of height safety and rescue training. The increased height and larger floor area allows greater flexibility for practical training in realistic environments.
Our IRATA courses run with mixed levels:
Level 1 – entry level course covering a wide range of working locations. Recommended for candidates who wish to enter the industry as rope access subcontractors.
Level 2 – for candidates who already have an IRATA level 1 qualification and additional work experience.  An intermediate (Level 2) IRATA Rope Access Technician is capable of rigging working ropes, undertaking rescues and performing a variety of rope access tasks.
Level 3 – allows supervision of a wide range of work sites. Candidates must possess an IRATA level 2 certificate. A level 3 Supervisor is capable of site supervision for rope access work projects and be conversant with relevant work techniques and legislation.
As an established UK manufacturer of work at height and rescue equipment, all customers who complete training with us automatically receive 15% off discount code which can be used online to  buy any heightec equipment.
*terms apply. 15% off valid on IRATA courses in London until the end of July 22
---