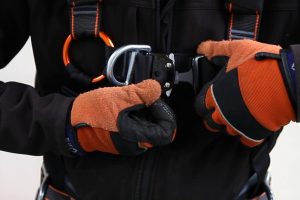 Inspection and Certification
heightec provides a wide range of client support services from the inspection and certification of height safety equipment to servicing and re-certification of evacuation systems.
All of our business activities are certified to ISO 9001.
To benefit our account holding customers, heightec offer various levels of service for inspection of work kits and individual items of PPE by our trained inspectors. Equipment can be collected by us and be back on site within a matter of days, with a premium same day service subject to availability.
Our inspection service is available for individual items of PPE, work kits or rescue systems and is carried out by our trained inspectors.
Personal fall protection equipment
Rescue equipment
Constant rate descenders
Inspections of bulk items can be undertaken at client site by arrangement.
Our inspection services can also be aligned with our marking and traceability services.
For more details please contact us.
Inspection Requests – to obtain a quote for inspection, please complete the Inspection Order Form  and return to the email address given within the form.
Consultancy
heightec's consultancy services include safety audits, site assessments, emergency planning, inspections and bespoke training amongst others.
As part of our support services we provide work at height consultancy which includes:
Height safety and emergency planning, policy and procedures – development and review
Supervision of multi-agency rescue exercises
On site height safety and risk assessments – onshore and offshore
Industry-specific advise with bespoke training
Safety audits and inspections
Equipment test reports
If you would like to discuss your requirements please do not hesitate to contact us.