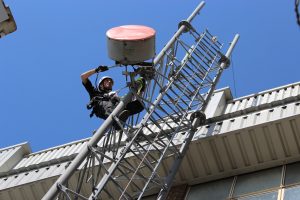 Thank you for attending your recent heightec training course.
Before accessing your course notes please read the following terms of use:
Access to your course notes is available until such times as your heightec certification expires.
Access is provided for reference and personal use only.
By accessing heightec course material you agree to heightec's terms of use and the Copyright, Design and Patents Act 1988 (as amended).
No part of heightec training course material may be reproduced or distributed in any form or by any means, or stored in a database or retrieval system, without the prior written permission of The heightec Group Ltd.
To access your training course notes please enter the COURSE ID issued to you during your training course. e.g. TFP1U12345
NB: The copyright in all heightec training course content is owned by The heightec Group Ltd and covered by the Copyright, Designs and Patents Act 1988 (amended).