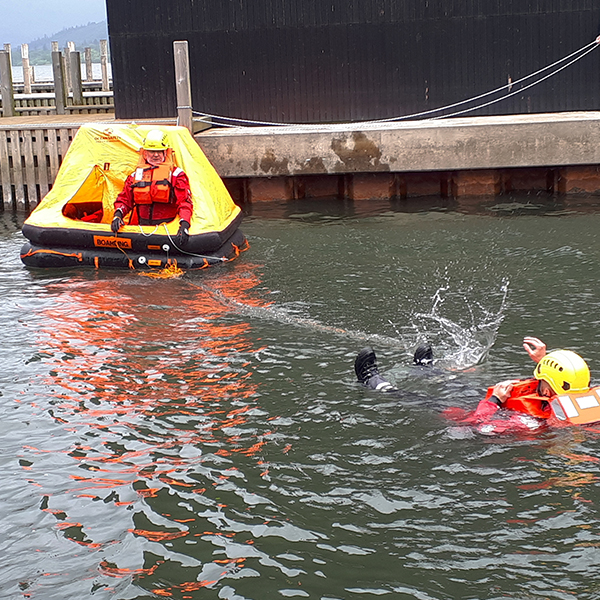 heightec's new GWO Sea Survival (SS) training course is available at our Kendal Height Safety Centre and gives participants both theoretical knowledge and practical experience.
This course gives participants the ability to act safely and responsibly and to take the correct preventive actions in all aspects of offshore operations from shore to installation vessel or WTG and vice versa, both during normal operation and in an emergency in an offshore and wind energy environment.
The training course is part of the GWO Basic Safety Training (BST) standard.
heightec's realistic training environment ensures participants become competent and prepared for real life situations.
After successfully completing the GWO BST Sea Survival (SS) module, participants will have the ability to act safely and responsibly in an offshore work environment and to take responsibility for their own and fellow employees' safety in work situations as well as in emergency situation.
Training certificates are issued online via GWO's WINDA system and valid for two years.
Our new GWO Sea Survival is available in Kendal and is in high demand, booking is essential. View the courses syllabus and book online now.
15% discount – on completion of your training course, you will receive voucher code giving you 15% off your next heightec equipment order online.
---