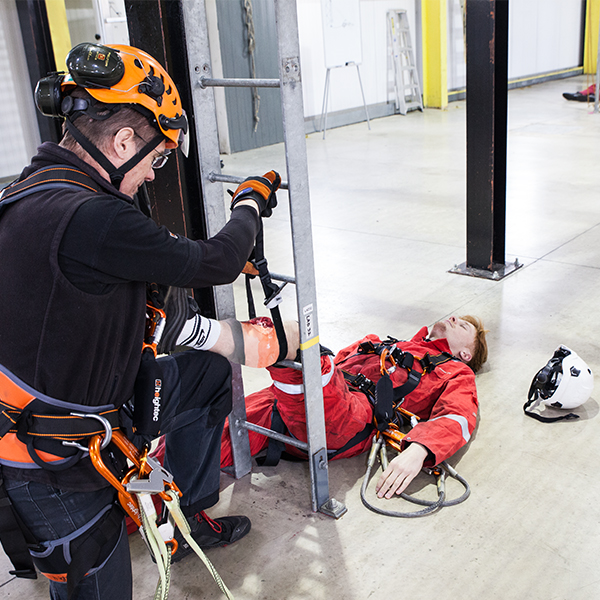 heightec has successfully completed another GWO scope extension and are now approved training providers for the delivery of a host of additional GWO accredited courses designed for the wind industry.
Our network of Height Safety Centres in Aberdeen, Kendal, Leeds and more recently London all now offer GWO approved training.

As an established training and equipment provider of industrial work at height and rescue, we are delighted to achieve another major milestone in our 25 year history, reinforcing our position as a leading provider of specialist training for the wind sector.
Adding more training to our current suite of GWO courses offers our customers in the onshore and offshore wind industry a host of certification options in one location.
We can arrange courses to order for groups, call for details.
Our continued growth in the wind sector highlights our commitment and drive to enhance our accredited training offer in accordance with the Global Wind Organisation.
All new courses are being rolled out across our centres, if you'd like to be kept informed with information about all our new courses and where they are available please subscribe to our Industry Updates.
heightec is the only UK manufacturer that specialises in the design of technical fall protection equipment who offers complementary training and support services via our national network of Height Safety Centres.

Our new Renewables Brochure showcases our full range of products and training for onshore and offshore wind.
View our full products and training range for the renewables industry online.
Visit us at our upcoming events this year – view the details
---